Hunting Species
Please select from the list of species that you are interested on the right hand side of this page.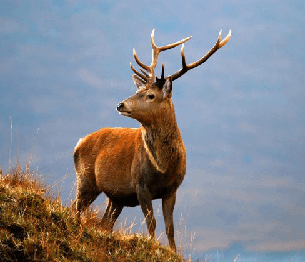 Red Deer Stalking
If anything symbolises Scotland as much as the Grouse it's our native Red Deer. Ranging over the high tops of Scotlands' most beautiful mountains for much of the year, they're prized by people who relish the challenge of hunting Scotlands' largest and most powerful mammal.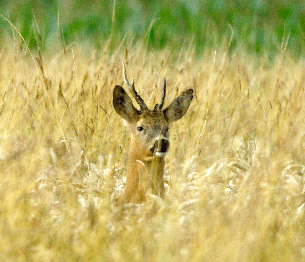 Roe Deer Stalking
Trophy bucks are normally found in good quality arable land with a mixture of hard and soft wood forest with smaller headed bucks being in the hilly poorer quality land. Either in the early morning with dawn breaking and the dew still on the grass – or in an evening outing where fading light is your greatest enemy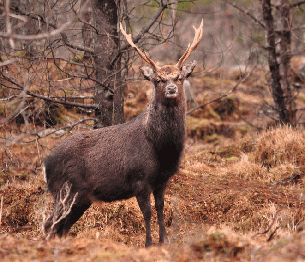 Sika Deer Stalking
Sika Deer originated from the Japanese Islands in North Eastern Asia and were introduced to Britain in the 19th century. Similar in appearance, although smaller than the Red Deer, the Sika Deer has very different habits and provides different challenges for the hunter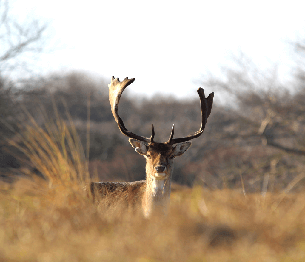 Fallow Deer Stalking
Fallow Deer, in their dappled summer outfits or dowdy winter coats, are only found in a few areas of Scotland. Fortunately for our clients, we have access to estates where premier herds roam. Whether it's in a slow woodland stalk or a trek on the open hill, the sight of their palmated antlers will lift your spirits as you bring your stalk to a successful conclusion.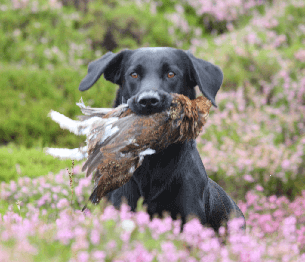 Grouse Shooting
Who has not dreamed of standing in a Grouse butt, waiting for coveys of birds skimming like miniature brown missiles over the horizon? Driven Grouse shooting is definitely the most exciting sport that UK shooting and hunting can offer and we have some of the most stunning estates within our portfolio both in Scotland and England that we can offer you.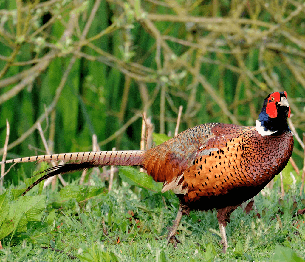 Pheasant Shooting
Pheasants refer to several genera within the subfamily Phasianinae, of the family Phasianidae in the order Galliformes. Pheasants are characterised by strong sexual dimorphism, males being highly ornate with bright colours and adornments such as wattles and long tails. Males are usually larger than females and have longer tails.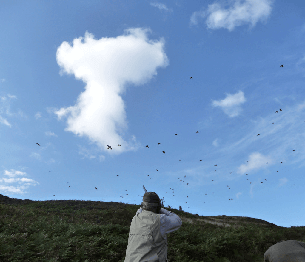 Partridge Shooting
How do you enjoy shooting Partridge?. This most engaging game bird can offer so many challenges – driven off high banks or over deep valleys they can test the best high bird shots. They can burst like an exploding shell over hedges in the traditional manner, or they can be brought from the edge of a heather moor to offer a challenge to match some Grouse moors.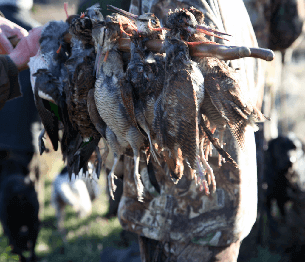 Woodcock Shooting
The shout of "Woodcock forrard" is enough on its own to excite many people. After a 'fall' of Woodcock, when they've arrived fresh from Scandinavia, they're most often seen flitting tantalisingly across snow laden forest rides. They are indeed a challenge with their silent jinking flight which makes them prized by many sportsmen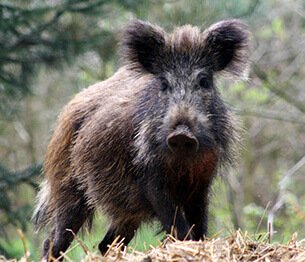 Driven Wild Boar
Surprisingly wary and elusive for such a big and powerful quarry, Wild Boar are beasts that most hunters have thought about pursuing. Why not join one of our Monterias, Hendry, Ramsay & Waters can help you find your Boar – in a hunt conducted with traditional Spanish style and usually in warm and inviting weather.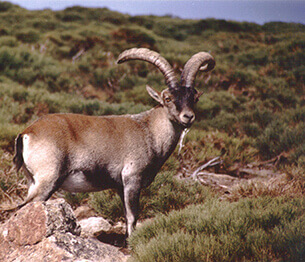 Ibex Hunting
Spain is noted for Ibex hunting – another beast that often appears on the 'Bucket List' of keen hunters. Hendry, Ramsay & Waters offers you the opportunity of pursuing one or all of Spain's four species of Ibex at the best price. A days stalking with a local guide will be an experience in itself.
Reindeer Hunting
Hendry, Ramsay & Waters is pleased to offer the following program in both the Breheimen and Jotunheimen national parks which holds Europe's last surviving population of wild Reindeer which have been hunted here since the Ice Age. The Jotunheimen National Park reopens this year after being closed to all hunting for the past 8 years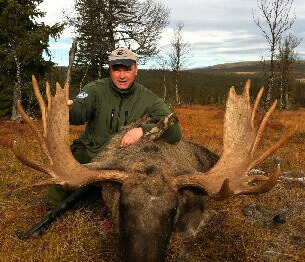 Moose Hunting
We are pleased to be able to offer Moose hunting in the Eastern part of Norway. This prestigious estate has its origin dating back to the 16th century. The current operation on the estate is forestry, hunting and Deer farming. The estate owns about 40,000 acres of land with several cabins and fishing waters.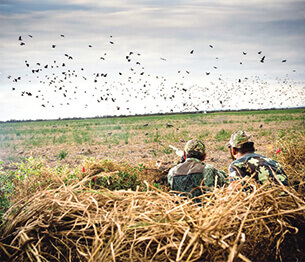 Dove and Pigeon Shooting
There are many Dove & Pigeon hunting operators in Argentina but only a select few hold the "special" hunting areas. Our select area is where you can find the best Dove and Pigeon hunting in the world where the number of birds in this area are literally counted in the millions.