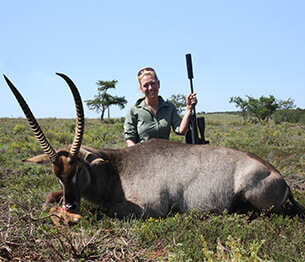 Hunting in Africa
Our exclusively private game reserve is situated just 1 hour East of port Elizabeth on the Eastern Cape of South Africa and is a Malaria free area. Perfectly balanced, this is a nature lover's paradise with dense ravine thickets, scattered thorn trees and open areas making this an idyllic outdoor experience for both hunters and anyone wishing to view all species of plains game and wild life. Kudu majestically roam the bushveld while Zebra graze lazily on the open plains.
Nyala and Bushbuck appear from the lengthening shadows and most other African species brought back from the brink of extinction enjoy the ecological harmony. Although buffalo are found here, game deemed dangerous such as lion and elephant are found on neighbouring Nature Reserves.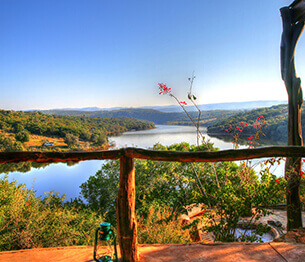 Your Hosts
You will be hosted by one of the most famous South African Rugby World Cup winners who is incredibly passionate about conservation and has a philosophy driven by making quality and lasting friendships, bringing guests closer to nature and ensuring that everyone experiences enduring memories.
Accommodation
The lodge is perched 20 meters above the high water mark on the Settlers Dam with breathtaking views up river. Animal and bird sightings along the river banks are a guaranteed occurrence from the spacious viewing porch. The lodge can be booked in its entirety or per person depending on the need. The lodge sleeps 7 and is made up of three ensuite bedrooms, a very large stunning king size bed room with ensuite, volume lounge, dining room, bar and seperate kitchen. Male and female restrooms are available and further accommodation can be arranged on the adjacent property if required.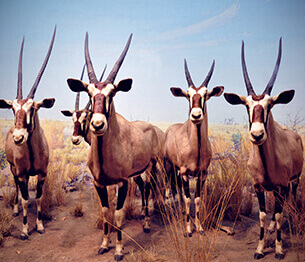 Hunting
The total hunting area comprises of 20,000 hectares in malaria free South Africa. Both SCI and/or Rowland Ward trophies can be achieved for all species and the hunt remains challenging and a soul enriching experience.
This has been a premier hunting destination for the last 20 years and caters for bow and rifle hunting equally. The nature of the terrain and topography provides well worn game paths, while the cover lends itself to walk and stalk and ambush hunting with the emphasis on getting close.
Here the ethical bow hunter and his/her quarry have an equal chance, while blinds and certain lookout points are strategically placed to be most effective. Our hunting area prides itself in the "MacNab", the ultimate test. From sun up to sun down, you have the challenging opportunity to catch a fish, shoot a bird and hunt an antelope, all of which is possible for the skillful outdoors-man.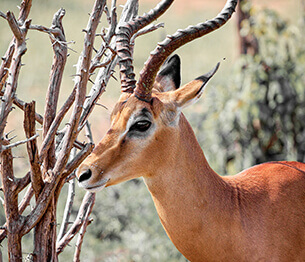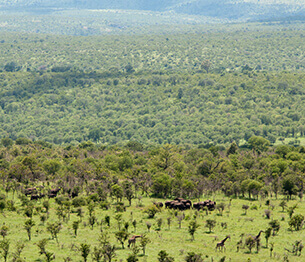 Key Information
Rates
Prices on application
Can a Rifle or Shotgun be provided
Yes
Accommodation
From 5* to bush camps depending on species being hunted.
Ammunition
Ammunition supplied subject to availability.
Suggested Calibre
.30 or above.
Permits Required
All required permits arranged at time of booking.
Nearest Airport
Johannesburg.
Flights & Bringing own Firearms
Please consult with Hendry, Ramsay & Waters at time of booking for up to date airline carriers that allow firearms to be transported.