Fallow Deer Buck Stalking Season in Spain
| | | |
| --- | --- | --- |
| Spain | Date From | Date To |
| Fallow Buck | 1st September | 1st February |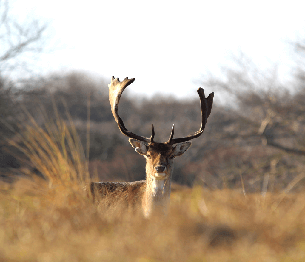 Fallow Deer, in their dappled summer outfits or dowdy winter coats, are only found in a few areas of Scotland. Fortunately for our clients, we have access to estates where premier herds roam.
Whether it's in a slow woodland stalk or a trek on the open hill, the sight of their palmated antlers will lift your spirits as you bring your stalk to a successful conclusion.
The species has great variations in the colour of their coats, with four main variants, "common", "menil", melanistic and leucistic – a genuine colour variety…
Fallow Deer Doe Stalking Season in Spain
| | | |
| --- | --- | --- |
| Spain | Date From | Date To |
| Fallow Doe | 1st September | 1st February |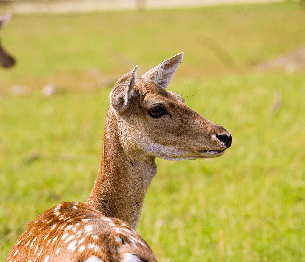 The male Fallow Deer is known as a buck, the female is a doe, and the young a fawn. Adult bucks are 140–160 cm (55–63 in) long with a 85–95 cm (33–37 in) shoulder height, and typically 60–100 kg (130–220 lb) in weight; does are 130–150 cm (51–59 in) long with a 75–85 cm (30–33 in) shoulder height, and 30–50 kg (66–110 lb) in weight. The largest bucks may measure 190 cm (75 in) long and weigh 150 kg (330 lb). Fawns are born in spring at about 30 cm (12 in) and weigh around 4.5 kg (9.9 lb). The life span is around 12–16 years.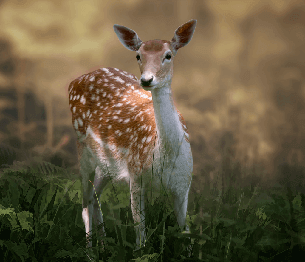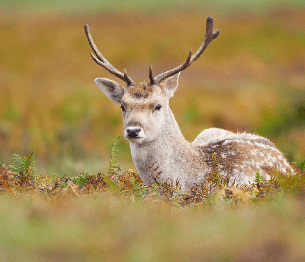 Key Information
Rates
Prices on application
Can a Rifle be provided
Yes
Accommodation
Generally we organise accommodation for your stay at whatever level you prefer from self catering to 5*.
Ammunition
Ammunition supplied subject to availability
Suggested Calibre
.270 or above.
Permits Required
All required permits arranged at time of booking.
Nearest Airport
Dependant on location of shoot.
Flights & Bringing own Firearms
Please consult with Hendry, Ramsay & Waters at time of booking for up to date airline carriers that allow firearms to be transported.