Partridge Shooting Season in England
| | | |
| --- | --- | --- |
| England | Date From | Date To |
| Partridge | 1st September | 31st January |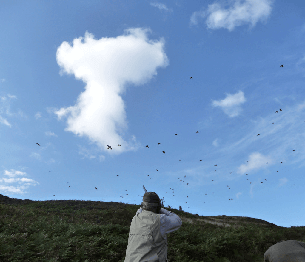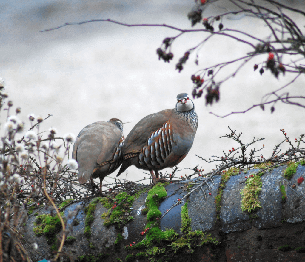 How do you enjoy shooting Partridge?. This most engaging game bird can offer so many challenges – driven off high banks or over deep valleys they can test the best high bird shots. They can burst like an exploding shell over hedges in the traditional manner, or they can be brought from the edge of a heather moor to offer a challenge to match some Grouse moors.
You choose, we'll help you find your perfect day
About Partridges
Partridges are birds in the Pheasant family, Phasianidae. They are a non-migratory Old World group. These are medium-sized birds, intermediate between the larger Pheasants and the smaller quail. Partridges are native to Europe, Asia, Africa, and the Middle East. Partridges are ground-nesting seed-eaters. According to Greek legend, the first Partridge appeared when Daedalus threw his nephew, Perdix, off the sacred hill of Athena in a fit of jealous rage. Supposedly mindful of his fall, the bird does not build its nest in the trees, nor take lofty flights and avoids high places.
More about…
Partridges in Scotland are normally driven over heather moors giving the feel of a Grouse shoot but at a much lower cost per bird. When the topography is right then extremely high and testing birds are shown. HRW is proud to represent several of Scotlands' finest Partridge shoots.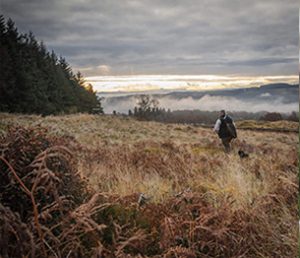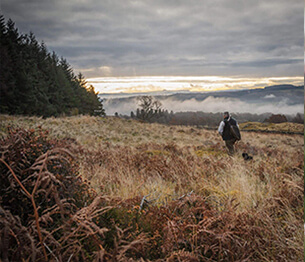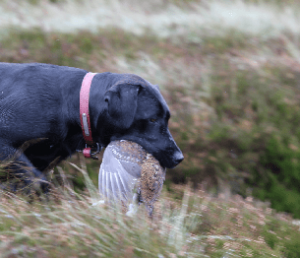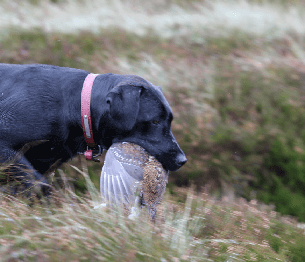 Key Information
Rates
Prices on application
Can a Shotgun be provided
Yes
Accommodation
Generally we organise accommodation for your stay at whatever level you prefer from self catering to 5*.
Ammunition
Ammunition supplied subject to availability
Suggested Calibre
Personal preference
Permits Required
All required permits arranged at time of booking.
Nearest Airport
Dependant on location of shoot.
Flights & Bringing own Firearms
Please consult with Hendry, Ramsay & Waters at time of booking for up to date airline carriers that allow firearms to be transported.