We have on offer a day of 150 birds available for 2 guns to join group of 6 (total line of 8 guns) with stunning Perthshire scenery and views extending as far as the Lothians on a good day.
Cardney has an enjoyable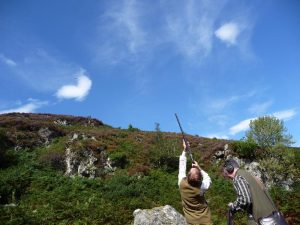 mix of Pheasants and Partridge at that time of the season and shows excellent birds. First class lunch is included in the shooting lodge with excellent facilities to compliment the sport on offer .